I'm delighted to announce my special introductory offer to the Animas community, to provide specialist support to help you find your voice, clarify your message, and create your website.
My intention is to support you to build a professional website which will empower you to establish your presence as a coach, connect with your clients, and make your mark in the world.
Who is this for?
You are probably a fellow Animas coach or trainee, wanting to establish a solid, professional digital presence as coach, without breaking the bank.
In all likelihood, you're looking for a simple site to begin with, but one which you can develop as your business grows. And, one you can largely take care of yourself, and build on, as you progress.
If that's the case, this offer is tailor-made for you.
The Offer
This is not just about building a website.
This is an opportunity to clarify who you are, who you want to work with, and to create a digital platform which speaks to your audience directly, identifying the challenges they face, and how you can help them.
Your site will be built on the all-in-one Squarespace platform following a basic structure, but one which allows for an infinite variety of design and styling options which can be tailored to your needs.
"When it comes to establishing a brand, standing out from the crowd is not necessarily a question of shouting the loudest, but of finding your voice, and expressing it clearly in a way which resonates with others." – Kevin Helas
The Platform

The Squarespace platform offers a cost-effective* approach to website building, providing an easy to learn, simple to use platform which can help you build a fully functional, website to establish your business, and your identity as a coach.
The beauty of the platform is that once you are familiar with how it works, you can maintain the site yourself, 
while having a comprehensive Squarespace support resource close at hand at all times.
*A Business subscription can cost as a little as £15 a month
The Process
I will take you through a step by step process, from establishing your brand story and messaging through to website planning, design and build and site launch.
We will work remotely, via zoom. I will help you navigate through the stages, with video sessions interspersed with work/homework for us both.
Stage 1
– clarifying who you are as a coach, and what you offer
– identifying your clients
– developing your brand message
– writing site content
Stage 2
– planning your site (wireframing/UX)
– selecting a Squarespace template and style
– establishing site design, 'look and feel'
Stage 3
– final content (images/text)
– building your site
– Squarespace tuition
– social integration eg. facebook/instagram
– Email signup
Stage 4
– site launch
– troubleshooting (post launch)
Why work with me?
Prior to training as an Animas Coach, I've spent most of my life working as a Design and Brand Consultant.
My expertise is 'voice activation' – helping people find their voice, and producing design solutions that support the growth and transformation of their brands and businesses.
But this is not about me, its about you – you and your clients, and how best we can get you together.
Oh, and I built my 'Life Navigation' coaching website on Squarespace, so I know my way around the platform.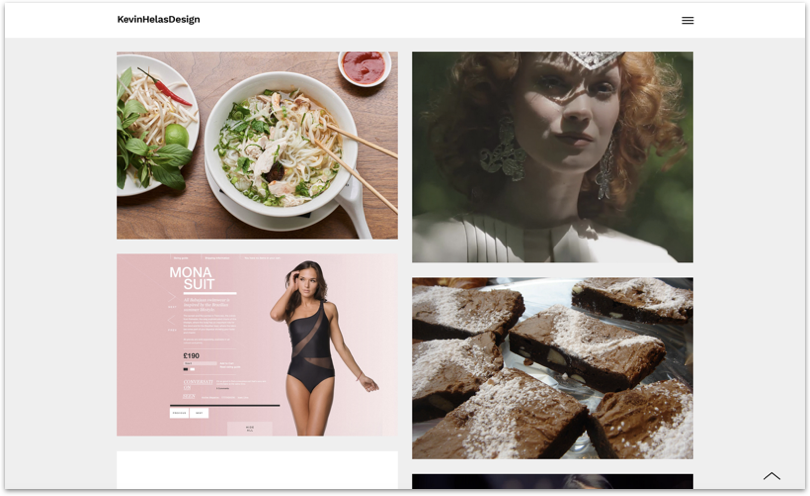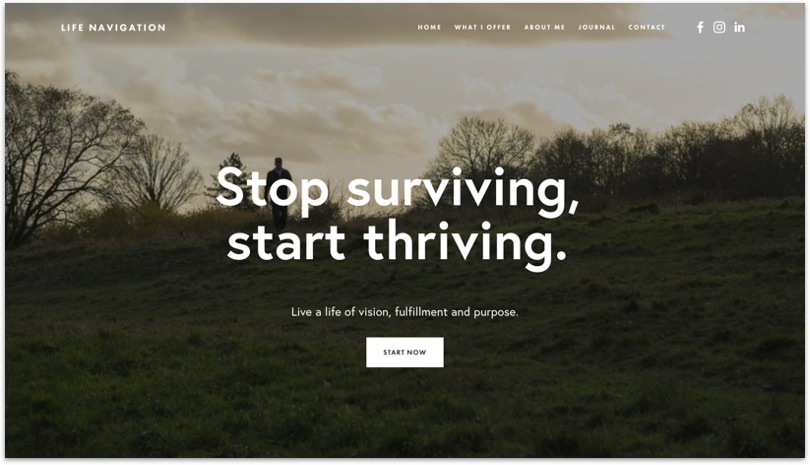 Scope of Offer
What you'll get.
Support to create your brand 'story,'
messaging and site content
Site planning, UX and design
Squarespace tuition
Basic site templates (4-5 pages)
Email signup
Social Integration
Site launch
Troubleshooting (post launch)
What you won't get.*
Extra brand/design elements
Additional page templates
Third party apps/integration
Newsletter eg Mailchimp
Social Media Management
Ongoing IT Support**
*These elements are outside the project scope, but if you need them, we can discuss and I can provide additional costs.

**After your site has launched, you will be in the safe hands of the Squarespace support team, and have access to the vast array of resources they have on offer.
Costing
All in One Price: £2250
– Brand 'story' and messaging
– Site planning/wireframes
– Squarespace setup/tuition
– Design/look and feel
– Basic site templates (4-5 pages)
– Content upload support
– Social integration (facebook/instagram)
– Site launch
– Troubleshooting (post launch)
This does not include:*

– Photography (original/stock)
– Copywriting
– Site domain fees
– Web hosting/Squarespace fees
– Third party apps/integrations
– Ongoing IT support
*As part of our initial consultation, I can advise you about these extra elements, and steer you in the right direction.
Next Steps
Do you want to find out more?
The first step is to get in touch with me for a 
no-obligation conversation, to talk about your project, and give you an opportunity to ask any questions.
call +44 (0)7979 756 948
email kevin@kevinhelas.com
or book in a discovery call